Galveston celebrates Spring, offering a host of fun and events for the entire family. The Island will be bustling with art and theater activities, sports and nature events and wholesome family beach fun.
The Great Outdoors
Beginning in March and continuing all spring, nature lovers are invited to join Artist Boat Kayak Adventures for paddle tours of Galveston's premier ecological and historical jewels. Destinations include Galveston Island State Park, the East End Lagoon, and Christmas Bay. Artist Boat is a not-for-profit organization dedicated to promoting awareness and preservation of coastal margins and the marine environment through the disciplines of the sciences and the arts. For schedule, click to galveston.com/artistboat/.
Stewart Beach, the Island 's family-friendly beach, welcomes the Gulf Coast Volleyball Association tournaments once again this spring, with the Season Opener March 18th and Spring Fling March 31st; the "Beat the Heat" tournament April 15th; and 2 May Tournaments, including the "Bring Your Mom to the Beach Tourney" May 12th, and the the Texas Junior Beach Qualifier May 19th. Also for beach lovers? On April 28th & 29th, East Beach will host the EVP Tour Volleyball Tournament.
The Rotary Club of Galveston will host its 2nd annual Crawfish Boil Sunday, March 25th at Moody Gardens. Set for 12 noon-5pm, this fun, family fundraising event will again be held in the Big White Tent behind the Discovery Pyramid.
Galveston Island State Park, located on Galveston Island's west end, offers two "Learn to Fish" events this spring, April 28th and May 19th. The park is located at 14901 FM 3005 on Galveston's West End.
Schlitterbahn Galveston Island Waterpark is the perfect place to catch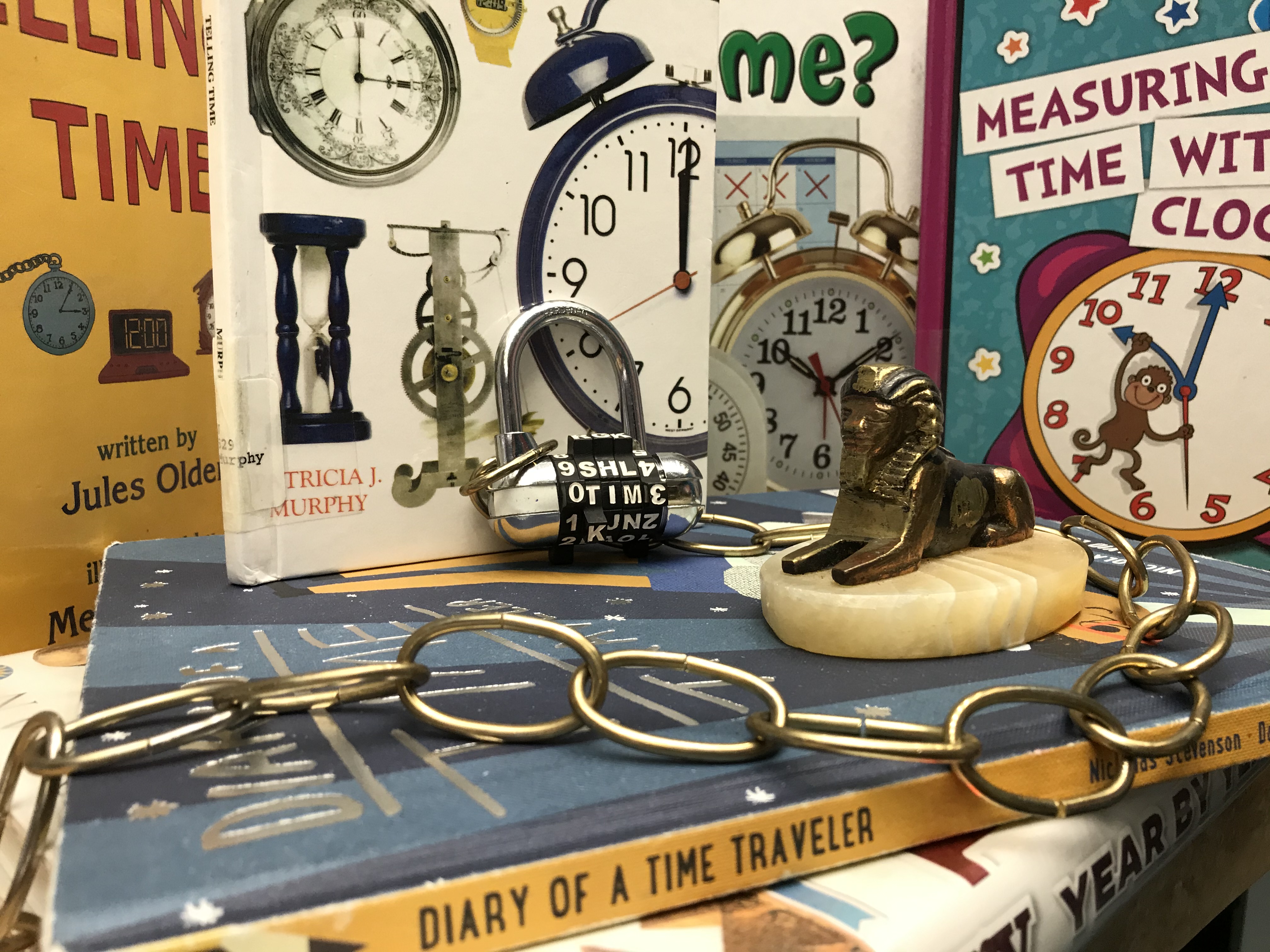 a wave! Following the tradition of ride innovation that Schlitterbahn is known for, the Galveston Island park is the first convertible waterpark with an entire area that can be opened or closed for indoor / outdoor year-round operation. The indoor winter season continues now thru April 15th, while the outdoor summer season kicks off April 21st. For information, call (409)770-WAVE.
The Lone Star Flight Museum offers visitors to Galveston a rare chance to fly into history on one of five historic aircraft. The Museum offers rides on the B-17 Flying Fortress, B-25 Mitchell, AT-6 Texan, PT-17 Stearman and the Cessna T-41B. These are no simulators, this is the real thing! The Lone Star Flight Museum has restored and operated World War II era aircraft for many years, and the collection contains many famous warplanes. For more information on the Museum, contact them at (409)740-7722. All Warbird flights need to be prescheduled, so contact the Flight Program Coordinator atflight@lonestarflight.org.
Porretto Beach will host the Second Annual Music Unity Freedom Festival March 16th thru 18th.Over 30 bands and DJs on 2 stages will be collaborating to offer a variety of genres for all types of music lovers - reggae, rock, bluegrass, folk, hip hop, dub step, electronic and more. In addition to the live music there will be a large variety of vendors offering food, beverages, crafts and activities.
The Lone Star Ironman 70.3 will take place on Sunday, April 1st at Moody Gardens. The day starts off with a 1.2-mile saltwater swim in the protected Offats Bayou followed by a 56-mile scenic one-and-a-half loop bike course along the Gulf Coast of Texas. The 13.1-mile run takes athletes through Moody Gardens, along Offats Bayou and Palm Beach, before finishing near the Discovery Pyramid. Lance Armstrong will compete in the 2012 event!
Easter returns to Galveston Island with several family-friendly events at across the Isle. Easter in the Gardens will be held Easter Sunday, April 8th beginning at 11am at Moody Gardens, and will feature music, arts & crafts, and plenty of games and prizes.
Where can you color on the sidewalk, pet exotic animals, learn about the performing arts and create all kinds of crafts and dance and sing along to music all day? Why, at the Grand Kids Festival coming April 14th, of course! Join The Grand Kids Festival for its 17th anniversary of this one-day festival. Throughout the day, guests can enjoy performances by professional family entertainers, student dance groups, musicians, bands, stunt cyclists, gymnasts and more. Explore the wonders of handcrafting in the Artisan's Tent, or relax in the Storytelling Tent to hear a good yarn. Kids of all ages can enjoy arts and crafts, art demonstrations, an exotic animal petting zoo, creative fun with chalk art and blowing bubbles on the wind. Be sure and come hungry as food booths will offer a variety of fun food selections. Families and kids of all ages are invited to The Grand Kids Festival's Friday night festival preview party - Where The Wild Things Are! - on Friday April 13th from 6pm to 9pm. Held in historic downtown Galveston at the corner of 21st and Postoffice Streets, this pre-festival party will be an evening to remember!
Celebrate FeatherFest 2012, April 12-15. It's no wonder people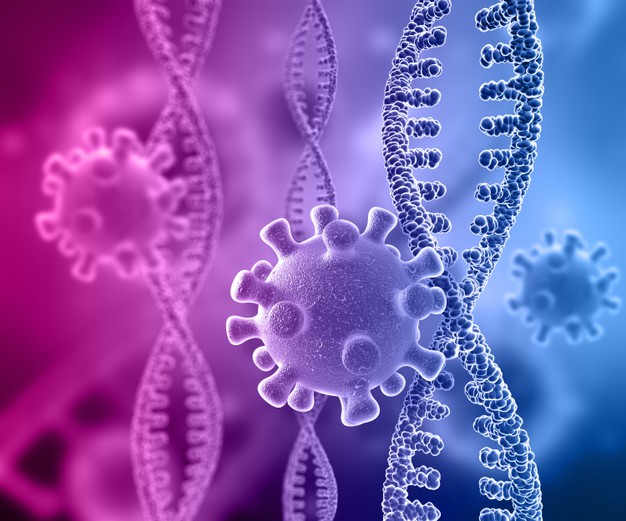 flock to this wonderful event, Galveston Island's annual nature festival. Novice and expert outdoor lovers of all ages will go on unforgettable adventures amid more than 200 species of birds, many of which are passing through on their northward spring migration.
The Cabela's Redfish Series, a grassroots tournament for anglers of all skill levels, will take to the water April 21st and 22nd, with prizes awarded.
And for our four-legged pals out there? The very first Galveston Island dog show, A Bark in the Park, is scheduled for April 28th in beautiful Kempner Park! This family-fun event for island dogs and their owners will solely benefit the Galveston Island Humane Society in its ongoing mission to provide and care for the unnerving amount of animals that find their way into the shelter each year.
The Texas Adopt-a-Beach Cleanup returns April 28th.Volunteers will help clean Galveston's beaches and collect data in this beach clean up event.
Everything is green at Moody Gardens at the Oleander Festival, April 28th & 29th. This fun-filled, family event will feature an exhibit area filled by vendor booths with favorite plants and flowers, as well as exhibits and information from the International Oleander Society, Moody Gardens, master gardeners, plant societies, naturalists, birders, and environmentalists.
May marks the return of the Galveston Island Beach Revue for a fourth year. Break out your pin curls and parasols, cause the Beach Revue is back, featuring the world famous Bathing Beauties! The two-day event-filled weekend begins with Concert & Preview Party Friday, May 18th and continues with the Beach Revue contest May 19th. Always a crowd favorite, the weekend's main event features the Bathing Beauties Contest where retro swimwear is chic and vintage is king. Come on out and watch as contestants strut their stuff across the sand. The Contest features two categories of competition: contemporary and vintage/vintage-inspired swimwear.
The ultimate beach party will return to Galveston's East Beach Saturday, June 2nd, for the annualAIA Sandcastle Competition. For two decades, Houston area architects, designers, engineers and contractors have taken their tools to East Beach in Galveston for what is considered one of the world's largest sandcastle competitions. The Houston Chapter of the American Institute of Architects (AIA) sponsors this annual contest where some 80 teams have their eyes (and shovels) set on winning the prestigious "Golden Bucket" award.
Performing Arts
For theatre lovers, the spring holds a variety of shows and musical events you won't want to miss.
Galveston's crown jewel - The Grand 1894 
Opera House - will be quite busy this spring! The musical comedy Young Frankenstein comes to Galveston's Grand 1894 Opera House for a wickedly inspired and humorous re-imagining of the Frankenstein legend on Saturday, March 17th at3pm and 8pm; the ever-popular Rob Landes Trio returns for another delightful matinee performance on Sunday, March 25th at 3pm; Tall Stories Theatre Company will present Twinkle Twonkle March 28th at 10am and 7pm; stand-up comedian, movie, and TV star Sinbad returns to The Grand with his "tickle your funny bone" talent for one encore performance on Friday, March 30th at 8pm; and the internationally-acclaimed entertainer Ronnie Milsap will take the stage March 31st at 8pm, and April 1st at 3pm. America's legendary comediennce-entertainerCarol Burnett will take the stage April 21st at 8pm; the Symphony returns to the stage April 29th; and you're invited to celebrate Cinco de Mayo with the nation's premier Mariachi and singer extraordinaire (and El Paso's favorite daughter) Vikki Carr May 5th.
island e.t.c. will present the psychedelic classic Hair through the month of March, and close the season May 11th thru June 2nd with The Miss Firecracker Contest.
And finally, don't miss the 2012 Inspired To Change Ministry Retreat, Saturday Night Live!, at Reedy Chapel, April 28th! Guests include gospel jazz recording artist Moses "Mo Jazz" McClendon, Jesse "Tha Messenger" Holmes, Jr., youth vocalist Mr. Marcus McClendon, and a mini-concert featuring Evangelist Davita Wesley Vaughn, founder of DayView Ministries and Majesty Music.
Downtown Alive!
Returning this spring and continuing thru fall, Movie Night on The Strand return the first Saturday of each Month, while Music Nights on The Strand return the second Saturday. Audiences have thrilled to their favorite movies under the stars, and this spring's lineup will continue the fun. Scheduled movies includeThe Sting April 7th; and The Blind Side May 5th. Music nights will also feature an array of music styles, and will be held April 14th and May 12th.
April 13th thru 15th, you won't wanna miss Galveston's inaugural JA-GA Reggae Festival at PIer 21, where you'll celebrate Jamaican and Caribbean food and culture with a cookoff, fashion show, and live entertainment.
The third Saturday of each month marks the return of The Market on The Strand. The event is held from 10am to 4pm at Saengerfest Park. Relax a bit as you stroll down The Strand, and visit with vendors about their items and their individual craft. Browse and shop items ranging from whimsical aprons to photographs of historic Galveston, bath salts, jewelry, plants, and much more. Spring dates are March 17th, April 21st, and May 19th.
Historic downtown Galveston will be the site for the 3rd Annual Galveston Island Food and Wine Festivalon April 19-22. With specialty food items, culinary events, sophisticated parties, and live musical entertainment, it is sure to be the event of the year. Tickets available at galveston.com/foodandwine/.
The 16th annual World Wild Game Championship and BBQ Cook-off benefiting the Yaga's Children's Fund will be held May 18th & 19th at Pier 21 on beautiful Galveston Island. 

Everyone is invited to participate. The competition is an excellent way for backyard chefs,sportsmen and women, and outdoor enthusiasts to show off their culinary skills and enjoy some good 'ole fashion fun, fellowship and food.
Art enthusiasts won't want to forget ArtWalk, held every six weeks in art galleries and "other walls" throughout the Island, and presented by Galveston Arts Center. Spring ArtWalk dates are April 21st and June 2nd.
Classes, Lectures, & Causes
Galveston Historical Foundation (GHF)'s popular and informative demonstration classes are now underway, with topics including "So Many Choices: Selecting the Correct Paint & Color for Your Historic Building" on March 17th; "Creating Garden Sanctuaries for People and Wildlife" on March 24th; "New Twist on an Ancient Craft: Traditional and Innovative Uses of Lime Mortar and Plaster" on April 14th; "Little Ways to Live a Greener Life and Rainwater Harvesting" onApril 21st; and "Is it a Clayton or a Mueller? Identifying Local Architects?" on April 28th.
Galveston's 12-block Strand/Mechanic National Historic Landmark District contains one of the largest collections of cast-iron historic commercial buildings in the country. In the aftermath of Hurricane Ike, the City of Galveston received a federal grant to rehabilitate the city's rich cast iron architectural heritage. In conjunction with the upcoming restoration, Galveston Historical Foundation will be offering a symposiumon the history, manufacture and maintenance of cast iron structures in downtown Galveston on April 12-13th at the historic Tremont House.
Series & Special Exhibitions
Brides out there won't want to miss the Dream Weddings Bridal Show, coming March 25th noon to 5pm at The Galveston Island Convention Center. Over 50 vendor and high quality professionals will be available to help make you day fabulous.
The Ocean Star Offshore Drilling Rig & Museum is once again hosting its monthly Family Days on the second Saturday of each month from 10am to 3pm. Each focuses on a different theme that relates to the offshore industry. The information is presented at student's level using a variety of activities such as word games, coloring, and crafts. The goal is to promote family learning and quality time at a reduced cost.
Get up close and 
personal with penguins during Moody Gardens Penguin Encounters! The Moody Gardens Penguin Encounter is a 45-minute program designed to allow guests to get up close to one of the penguins from the Aquarium Pyramid South Atlantic Exhibit. Led by a Moody Gardens biologist, the experience starts at the front of the exhibit and takes guests behind the scenes to the penguin food preparation kitchen and the back of the chilly penguin exhibit while discussing penguin biology, conservation, training, enrichment and care. Participants will experience the cool climate, sounds and even smells of the exhibit and witness a penguin create a work of art as part of an enrichment activity for the animal.
Galveston is home to hundreds of species of birds. Egrets, herons, ducks, hawks and gulls are a few who spend time on the Island. Those interested in learning more about area birds are invited to Moody Gardens for Birding 101 and Birding 201. Birding 101 will be held April 14th and May 12th. Birding 201 will be held March 17th, April 21st, and May 19th.
The big Moody Gardens 3D Theater at Moody Gardens is home to a number of unforgettable films all spring long. Wild Ocean is an explosive, symphonic giant screen film about man and nature that captures one of the world's greatest spectacles. Shot on location in Borneo and in a purpose-built studio in Oxford, England, Bugs!: A Rainforest Adventure explores the dramatic and savage lives of an Old World praying mantis and a beautiful butterfly, known by their Latin names, Hierodula and Papilio. Tornado Alley is a giant-screen adventure that takes viewers on an epic chase through the "severe weather capital of the world." Arabia will have you riding the dunes with a camel caravan, diving into the treasure-laden Red Sea, exploring the ruins of a towering lost city, hurtling back into the Islamic golden age of invention, and joining the Hajj, where each year 2-3 million Muslims arrive in the holy city of Makah to reaffirm their faith, creating the largest single human gathering on Earth .For full schedules, click here.
Moody Gardens is also currently featuring "Bodies Revealed," a striking exhibition that showcases real human bodies, dissected and preserved through a revolutionary process which allows visitors to see themselves in a fascinating way, like never before.
Galveston Historical Foundation has been at the heart of an extraordinary preservation movement on the island for more than 50 years. Since its inception in 1954, GHF has saved hundreds of Galveston's most important treasures—from humble shotgun houses to Craftsman-style bungalows to nationally significant mansions, sacred landmarks, commercial buildings and maritime artifacts. Every year, in order to showcase the continuing success of the city's revitalization efforts, GHF opens a diverse collection of restored homes and other buildings to the public during the first two weekends in May. This year, theHistoric Homes Tour will take place May 5-6 and May 12-13.
Book Lodging & Save!
These are only a few of the hundreds of springtime events occurring on beautiful Galveston Island thru May. For more information, please contact the Galveston CVB at (888)GAL-ISLE. To book lodging online, click here, or call toll-free (888)939-8680. When you book lodging via Galveston.com, you'll immediately receive hundreds of dollars worth of money-saving coupons to use during your stay.